---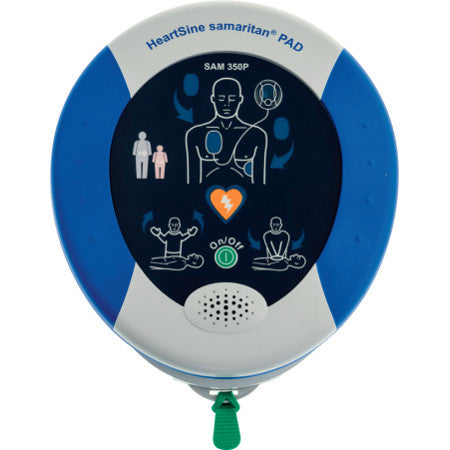 Defibrillator (Semi-Automatic)
Public Access Defibrillator with CPR Coaching
Compact
Easy-to-Use
Lifesaving Technology
Designed for use in public areas by providing a sophisticated defibrillator for a adult or pediatric use, inside a lightweight and easy-to-operate system.
Portable and lightweight. (1.1kg/2.4lbs).
Durable, resists shock and vibration and carries an IP56 rating against dust and moisture ingress. Also carries a 10 year unit warranty.
Utilizes proprietary electrode technology, advanced and stable firmware, and proprietary SCOPE™ Biphasic Technology (an escalating and low-energy waveform that automatically adjusts for the patient impedance differences) to access rhythm and recommend defibrillation if necessary.