---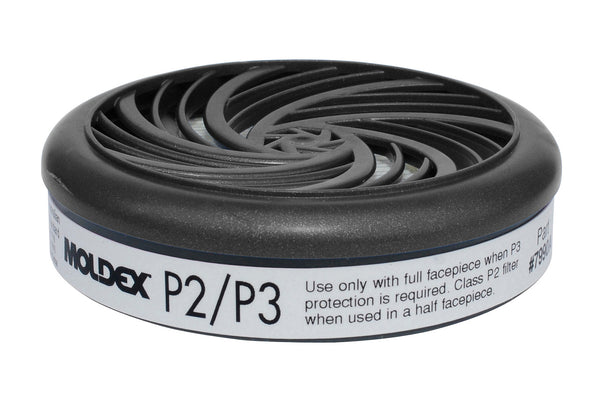 Ideal for use with Moldex® 7000 and 9000 series respirators
Certified to have a filter efficiency level of 99.97% or greater against oil and non-oil based particulate aerosols.
Applications:
For contaminants falling under an OSHA substance specific standard requiring a High Efficiency Particulate Air (HEPA) filter. These substances include asbestos, lead, inorganic arsenic and cadmium. Also for use in environments where oil-based particulates are present. 
Welding
Grinding
Lime
Metal Machining
Aluminum Processing
Bagging
Brazing
Buffing
Cement Work
Dusty Environments
Foundries
Metal Working
Mining
Polishing
Poultry
Sanding
Soldering
Stone Quarrying
Sweeping
Textiles
Torch Cutting
Waste Processing/Recycling
*P2 protection when worn with the 7000 half mask. 
*P3 protection when worn with the 9000 full facepiece.