---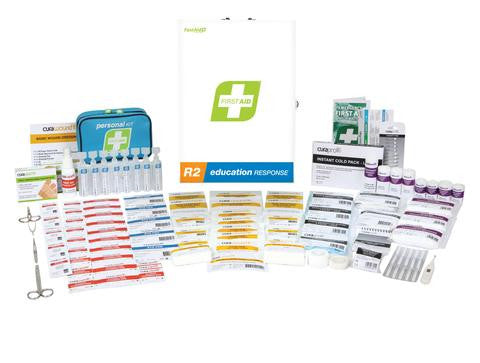 • Complies with WHS 2012 Regulations for Workplaces.
• A kit developed specifically for the Education sector, where the need for absolute care is paramount.
• Loaded with ARTG registered quality hospital grade contents ready to perform wherever the location.
• Available in 3 case options to suit the various locations in educational facilities. Also includes a portable soft pack with belt loops for those playground emergencies.
• BONUS Wallmount Bracket for plastic and soft pack