---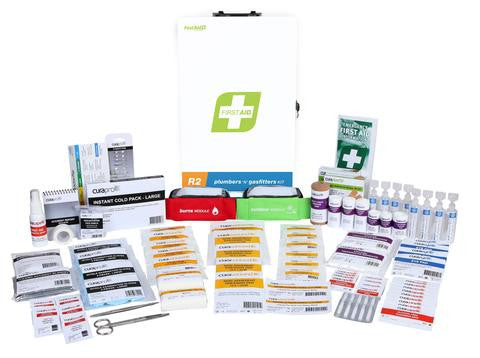 Complies with WHS 2012 Regulations for Workplaces.
A new addition to our trades range, the Plumbers 'n' Gasfitters kit is specially designed exactly for the purpose it suggests.
Includes a burns and an outdoor module to cater for the outdoor work risks that plumbers and gas fitters experience.
3 case options to suit either fixed or portable requirements.
BONUS Wall mount Bracket for plastic and soft pack.