---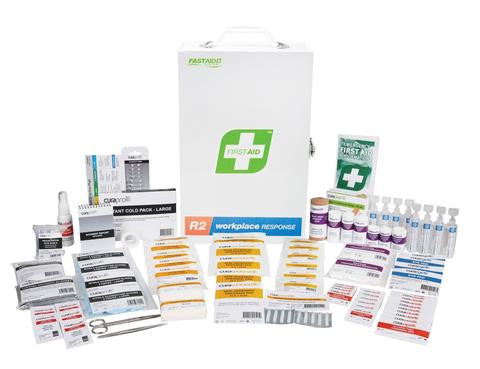 Complies with WHS 2012 Regulations for Workplaces.
Standard workplace kit that contains contents specific to WHS requirements for Australian workplaces.
Entry level kit for workplaces where additional risks do not exist. Note: this kit does not cover high risk work.
Available in 4 case options to suit almost any application in the workplace.
BONUS Wall mount Bracket for plastic and soft pack.