---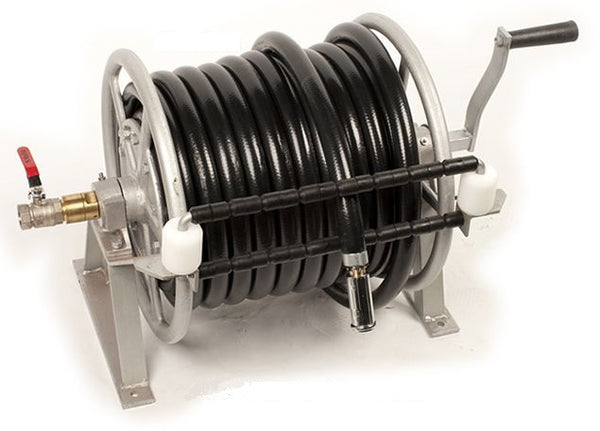 30m A-frame Continuous Flow Hose Reel with 19mm hose 

These flow hose reels can be operated by one person which allows immediate and continuous flow of water at all times during deployment of hose. Ideal for heavy industry washdown, has swivel unions and uses ball bearings. 

Available in three sizes, this particular model is designed for both fixed washdown and mobile applications. The unit can be fixed to the back of a truck. 
Available in hose sizes 19mm, 25mm & 38mm.